Sales Configurators for Hydraulic & Pneumatic Cylinders
Selecting the right cylinder for an application is critical to attaining maximum performance and reliability. That means taking into consideration several parameters. There are numerous considerations involved when sizing & selecting cylinders. A guided process will help choose the best-fit product, quickly & without errors. precise, our guided selection tool will help you do just that.
precise - guided sales CPQ software for cylinder manufacturers
Selection
The various attributes to be specified during selection are:
•Cylinder type
•Cylinder series
•Bore Diameter
•Rod Diameter
•Mounting Style
•Stroke
•Cushion Locations
•Port Location
•Seals
Product Selection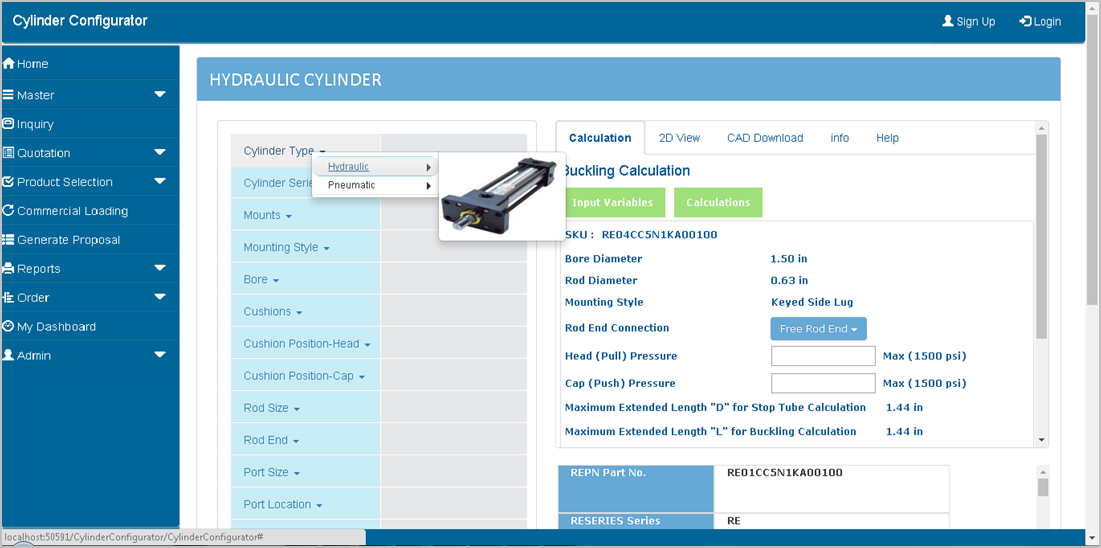 Calculations
Various calculations are performed during the process:
Buckling calculations:
•Input – head pull pressure, cap push pressure, rod end connection type, etc.
•Output - maximum allowable extended length, maximum extended length

Cylinder Load Calculations
Input – push pressure, pull pressure, bore diameter, rod end connection type
output - push load, pull load
Hydraulic cylinder design calculations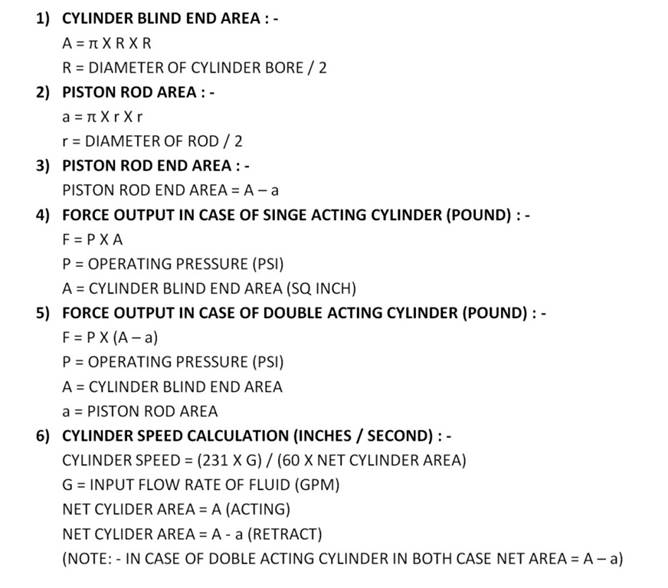 The software generates dimensional drawings as part of the final output