Configurator Solutions offers actuator sizing & selection applications for both manufacturers of actuators (as standalone tools) as well as for valve manufacturers, as an add-on to their valve selection programs.
Solutions can be provided for hydraulic, pneumatic & electric actuators, of both linear as well as rotary types.
The following steps are followed as part of the Actuator selection process.
Calculation of force requirements
Selection of power source
Selection of mechanism
Sizing of actuator and components
Selection of accessories
The parameters to be considered while making a selection include -
Valve type and size
Pressure drop
Services and operating condition
Flow medium
Sealing
Fire safety
Fail safe operation
Operating temperature
Cyclic speed and rate
Stem orientation
Examples:
1. Product selection – Piston cylinder actuator
Valve input
Type, sub-type, size, rating, pressure class, shut-off class, plug type, packing, flow direction
Service input data
Fluid, Stroke, stroke time, required thrust, safety factor, design temperature & pressure, available air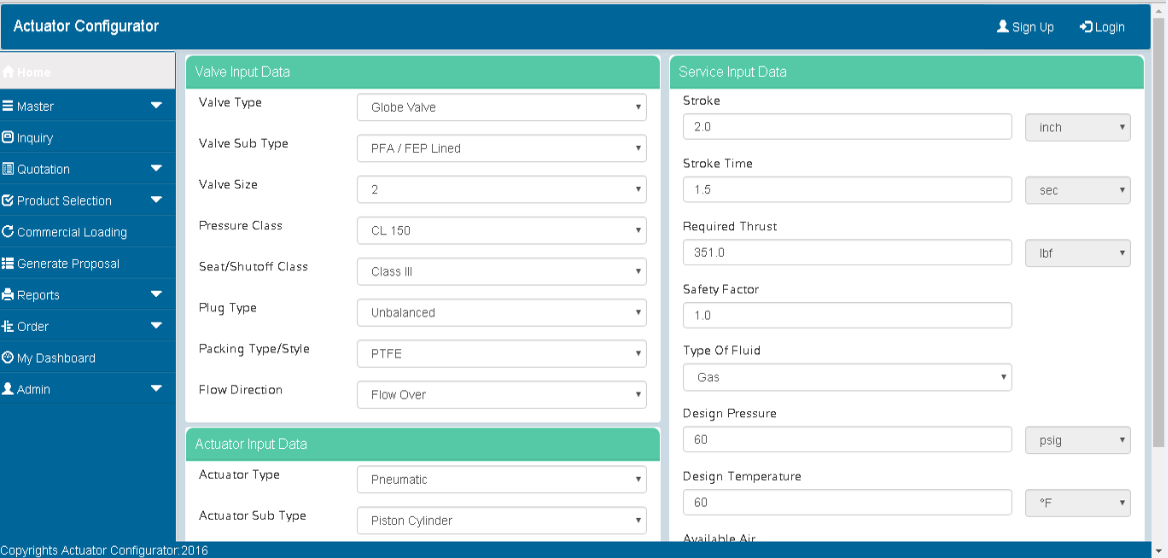 Actuator input data
Type, sub-type, fail safe type, range & fail position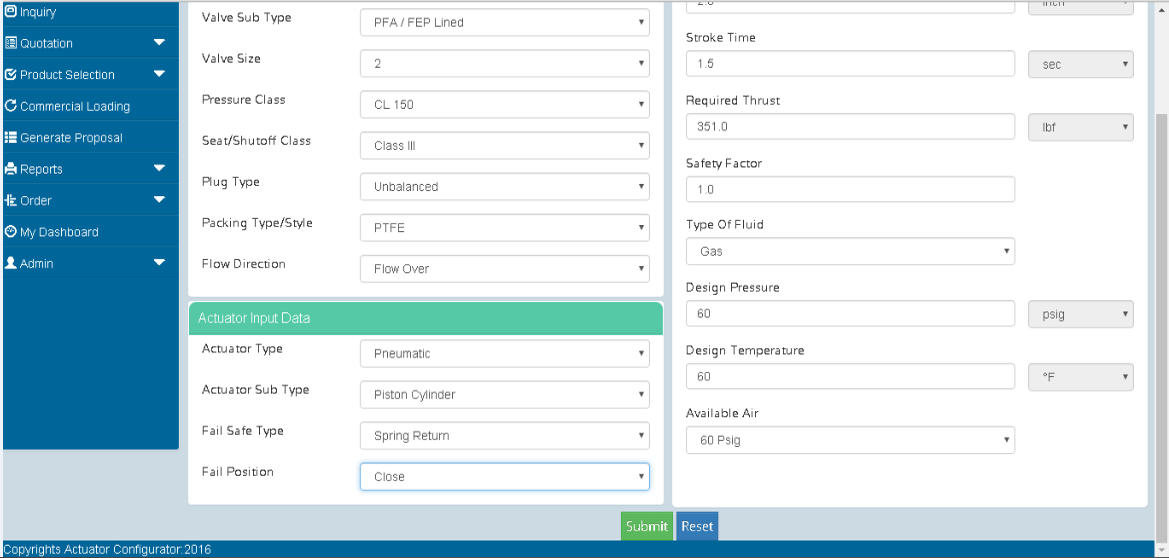 2. Product selection – electric actuator
Valve inputs:
Type, pressure class, bore, no of start threads, flow direction
Service input data:
Inlet pressure, inlet temperature, seat test pressure, mode of operation, Maximum Working Pressure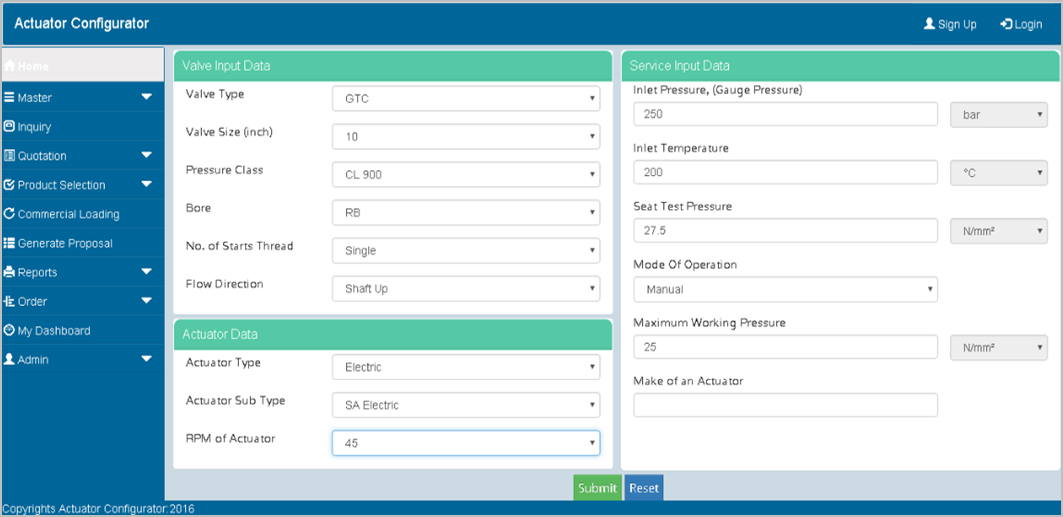 Output:
Recommended model of the Electric actuator with details such as stem diameter, Lift, no of turns, actuator thrust, etc.